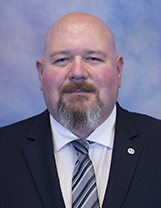 IAM International President Bob Martinez has announced the appointment of IAM Midwest Territory Educator Kevin Murch to the position of Midwest Territory Special Representative.
"On behalf of the IAM, I would like to congratulate Kevin on his advancement," said IAM Midwest Territory General Vice President Philip J. Gruber. "Kevin's 23 years of experience as an IAM member, Directing Business Representative and Educator for the territory has been a huge asset for IAM members in the Midwest. I look forward to him building upon that progress in his new post."
Murch initiated into IAM Local Lodge 2525 in 1994, where he worked at the Case New Holland (CNH) 4 WD Products Plant in Fargo, ND. A second-generation union member, he served in many different capacities from Shop Chairperson, Bargaining Committee member, Recording Secretary, Sentinel-Conductor, Communicator, delegate to the 2004 Grand Lodge Convention in Cincinnati, OH and delegate to both District 5 and the Joint Dakota Council of Machinists. In 1996, Murch was appointed union steward and became Local 2525 Vice President in 1997.
Murch served as Vice President of District 5, President of the Joint Dakota Council of Machinists, and a member of the MNPL Planning Committee. In 2005, he was appointed to the position of District 5 Organizing Coordinator and was successful in organizing groups under the Service Contract Act and within the private sector. Murch also served as the District 5 Arbitration Advocate from November 2013 until his election to District 5 Directing Business Representative on July 1, 2015.
Murch is the founder and former co-host of The Solidarity Effect, a radio show based in Fargo, ND that focuses on working class and labor issues.
Midwest Territory Task Force member Joe Gruber will replace Murch as Territory Educator.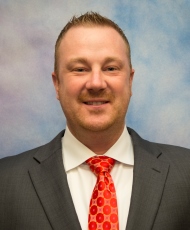 Gruber, a nine-year IAM member, initiated into IAM Local 387 while working as a bonding mechanic at GKN Aerospace in Hazelwood, MO. There he specialized in the fabrication and assembly of parts for the F-18 Hornet and Super Hornet and the V-22 Osprey for the U.S. military.
Gruber has served as a delegate to the Missouri State Legislative Conference, where he chaired the Education Committee. He was a member of the New Machinist pilot program and was also a member of the IAM Disaster Relief Task Force, an IAM partnership with the Red Cross. Gruber has attended leadership classes at the William W. Winpisinger Center and has taken part as a volunteer in IAM organizing and political efforts. He was assigned as a task force member to the Midwest Territory in November 2016.
A long-time 16-year member of the labor movement, Gruber is also a former member of the UFCW and Carpenters' Union.
Both appointments are effective March 1, 2017.
The post Kevin Murch Appointed to Midwest Territory Special Representative appeared first on IAMAW.
Source:: iMail