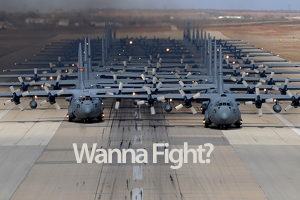 "Machinists Union members have been proudly manufacturing C-130 aircraft since production began in the 1950s, said Martinez. As our nation's longest running military production aircraft line, the C-130 program has established an extraordinary record of dependable performance. The program currently employs 570 suppliers across forty-one states. The Multi-Year Procurement (MYP-III) would provide important stability to the program's supplier base while supporting over 30,000 good-paying American jobs.
"The current Multi-Year Procurement(MYP-II) for the C-130J airlift program, which has resulted in savings of over $600 million (more than 10 percent of program costs), ends in 2018 with an acknowledged unmet need by the Department of Defense (DOD) for more than one hundred additional C-130J aircraft.
"Without the MYP-III and given sequester funding caps, production of C-130J aircraft for the DOD will be cut in half. This will increase unit costs and undermine current pricing to the detriment of the U.S. taxpayer."
The bipartisan letter will be delivered to Secretary of Defense James Mattis.
Click here to read Martinez's letter.
The post IAM International President Bob Martinez sends letter urging members of Congress to support C-130J airlift program appeared first on IAMAW.
Source:: iMail