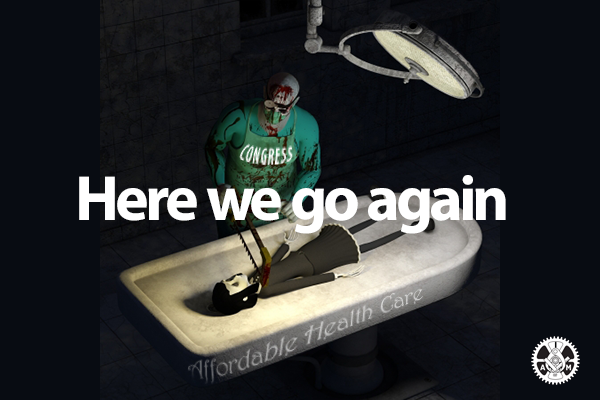 Your health care benefits are coming under attack again. Extreme Republicans in Congress are trying to take away health care coverage from millions of working families.
This newly proposed American Health Care Act (AHCA) would take away protections for those with pre-existing conditions and allow big insurance companies to opt out of providing basic essential benefits.
To add insult to injury, these same extreme Republicans in Congress are not making any changes to their health plans paid for by American taxpayers. The insurance plan for senators and representatives are exempt from these changes. This is shameful!
A vote is expected this Friday April 28, 2017.
Call your representatives at 866-829-3298, and tell them to vote "No" on the AHCA.
This newly proposed AHCA also puts people at risk of losing their health benefits entirely and strip away vital protections and benefits from the many millions more with Medicare, Medicaid, and workplace coverage
The issue exploded in March when House Republicans failed to repeal the Affordable Care Act, a policy move that if passed would have left 24 million Americans without medical coverage. According to the Congressional Budget Office's analysis, the latest changes to the bill will likely increase that number.
WATCH: Congressional Hope for Health Care
Please call your representative and tell them not to take away health coverage from working families. Our workplace coverage should not be gutted while the wealthy gain tax breaks.
Call your representatives at 866-829-3298, and tell them to vote "No" on the AHCA.
The post Health Care Benefits Under Attack Again appeared first on IAMAW.
Source:: iMail