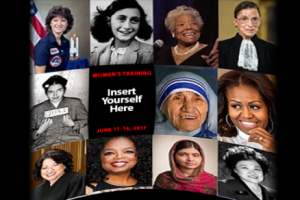 Wanting to build up our IAM sisters while sharpening your leadership skills? Consider joining other active IAM women from across the U.S. and Canada and participating in the 2017 Women's Basic Program June 11-16, 2017 at the William W. Winpisinger Education and Technology Center in Hollywood, MD.
The curriculum empowers participants to look for resolutions to working women and family issues, through education and solidarity. It is an excellent learning experience for members building women's committees or just interested in the issues.
Space is limited and the class fills quickly, so get registered now.
Download the call letter and return the completed registration form to the Women's and Human Rights Department no later than March 31, 2017.
Please contact the Women's and Human Rights Department at 301-967-4747 with any questions.
The post Calling All Women Fighting Machinists appeared first on IAMAW.
Source:: iMail