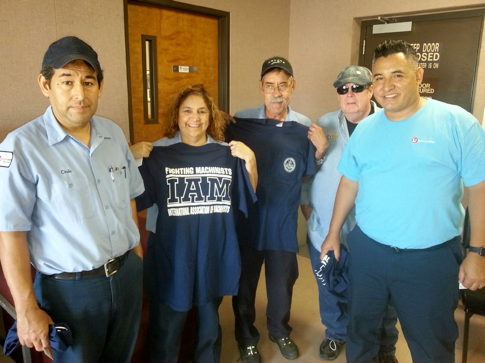 New Machinists Members from L-3 Technologies Vertex Aerospace from Randolph Air Force Base in San Antonio, Texas
It's been a busy few months in the IAM's Southern Territory, but busy means good things for working people.
"When you think Texas, you may not think union right away, but the Machinists are changing that, especially in Aerospace," said IAM Southern Territory General Vice President Mark A. Blondin. "When a military base lands a great contract that takes care of workers, their families and the local community, word spreads. And that's what we are seeing in the South. This lends solidarity to our efforts of making sure all workers are respected, safe and have a voice on the job. That's why we are labor. It's why we pay our union dues and proudly say to the world 'We are Machinists.'"
Summer was good to IAM District 776 in terms of organizing. A group of workers at L-3 Technologies Vertex Aerospace at Randolph Air Force Base in San Antonio voted to have the Machinists in their corner.
These are the working men and women who support the training mission of the T-1A Jayhawk aircraft on the base by supplying parts, managing the supply chain of assets and tending to the daily missions.
But 776 had more to organize in Texas. With a 100 percent vote for the IAM at the end of the summer, the mechanics at PAE in San Angelo, TX already have a first contract, ratified mid-September. Helicopters are the expertise of this group, like the Cessna 210, the AS350 and the Citation C-550, which are used to patrol our borders.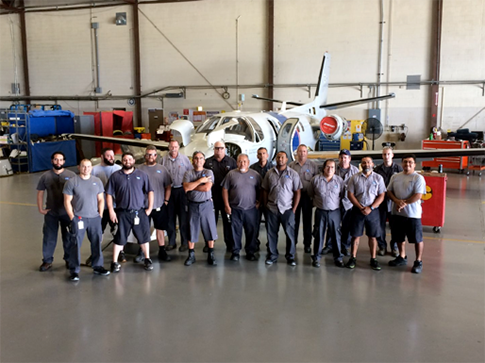 Machinist Mechanics at PAE in San Angelo, TX voted 100 percent for the IAM
Smiles abound as the agreement gives workers substantial wage increases, a reduction in health care costs, increases to their 401(k) retirement plans and more vacation time.
"The Machinist Union is strong in Texas. One contract leads to another on bases all over the Lone Star State and beyond," said McCrory. "The men and women supporting our U.S. Military across the United States and around the globe know the IAM name. And when they see a group of workers with one of our agreements, a good Machinist contract, they want to know where they too can sign up."
Word is spreading to other military bases across the U.S.A., even in states with the toughest anti-worker laws. The Machinists Union came to the attention of a group of men working for Louis Berger Services at Fort Knox Army Base in Kentucky who said IAM Yes.
This five-man crew is responsible for all the aviation fuel distribution on the base, which is vital to the success of the
U.S. Army. These aren't just working men and women who maintain these bases across the country; they are patriots who deserve a strong IAM contract.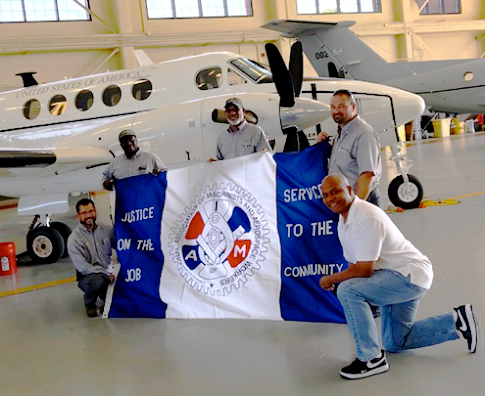 New Machinists Members from L-3 Technologies Vertex Aerospace from Randolph Air Force Base in San Antonio, Texas
Tim Wright, Special Representative to the IAM's Southern Territory agrees.
"I am proud of this group and the work they do in the defense and security of our country," said Wright. "I look forward to working with Directing Business Representative Billy Stivers and our newest members at Louis Berger to negotiate a contract that will bring justice on the job while improving their wages, benefits and working conditions."
Because in the end, that's why we are union.
The post Y-E-S to the IAM appeared first on IAMAW.
Source:: iMail