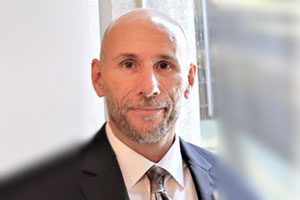 The Western Territory is proud to welcome Eastern Territory Grand Lodge Representative Mark Ward. Ward will be serving in Denver, where he is responsible for servicing all of Colorado and areas of Wyoming and New Mexico.
"Mark brings a wide array of skills and talent to the territory," said Western Territory General Vice President Gary Allen. "Brother Ward has proven himself as a strong leader and a tremendous representative in his time in the Eastern Territory. We are excited to see the great things that are sure to come from his new assignment in the West."
By trade, Mark was a Ford Motor Co. Professional Automotive Technician and Service Operations Director for nearly 22 years where he earned three Ford master's program certifications. He also earned his ASE (National Institute for Automotive Service Excellence) master certifications in both the automotive and also in the medium/heavy duty truck fields. He also earned his certification in machine tool technology and industrial maintenance and worked as a tool and die maker.
After having previously served as Chief Steward within his local, Ward was elected to serve as Business Representative in 2006 and later went on to be elected as the Director and President of District 60 in Detroit, where he managed all of the Michigan and northwestern Ohio locals and staff. He also served as the Co-Chairmen/Trustee of the Motor City Health-Welfare and Pension Funds. Additionally, he also held the position of Executive Board Member of the Metro Detroit Central Labor Council.
In 2007, was appointed Special Representative for the Eastern Territory and served as the Automotive Coordinator. He later was promoted to Grand Lodge Representative in 2008 and serves in that capacity today where he is responsible for Organizing, NLRB hearings, board charges, contract negotiations, arbitrations, website and mobile app design and administration, and support for the Western Territory regional office.
The post Western Territory Welcomes Grand Lodge Representative Ward appeared first on IAMAW.
Source:: iMail