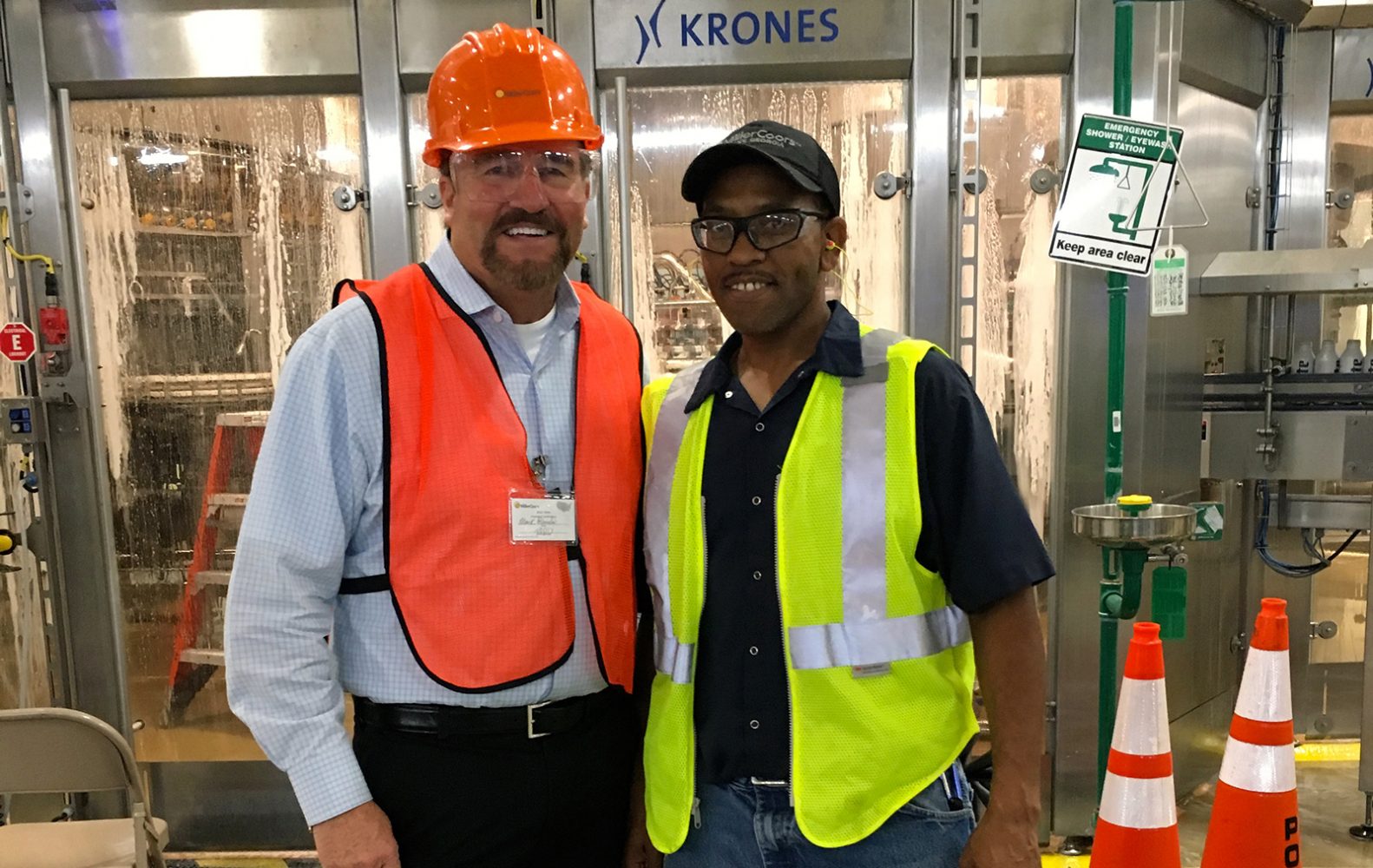 There's a reason that in the heart of Georgia, you will find a manufacturing plant that is 100% Union!
"MillerCoors in Albany, GA is a prime example of unionism in the South. These hardworking men and women are able to take care of their families because they make a good wage, have affordable health insurance, sturdy work rules and the IAM Pension Plan," said IAM Southern Territory General Vice President Mark A. Blondin. "These are some of the best jobs in the area and the Machinists here recognize that by standing strong, with one voice. They will always be Union Strong,"
In the South, union members choose to be 'labor' in a part of the country that is mostly right-to-work. Union membership is a leading factor when it comes to having respect at work and dignity on the job.
"We have more than 450 IAM Machinists that speak as one at MillerCoors, which makes a huge difference in negotiating a good, fair contract for our members," said Local Lodge 2699 President Brian Fletcher. "I grew up in this area and I promise you, these are best jobs in a part of the country that's been hit hard by a tough economy in recent years. We've had our struggles for sure, but it's nowhere near the devastation other families have felt around Georgia as jobs have left the area and surrounding industries have just disappeared."
The Albany MillerCoors plant opened in 1979 and the Machinists signed their first contract there within a year. Nearly 600 employees had a hand in brewing close to nine million barrels of beer in 2017, everything from Miller Lite and Coors Light to Henry's Hard Soda and Redd's Apple. The Machinists are proud to see that some of those brands are stamped with the words 'Union Made' on the side. Matt Peavy, Vice President of Local Lodge 2699 knows firsthand how those words can be a turning point for families in the South.
"I spent 19 years working as a mechanic in a non-union shop before the plant closed and I came to MillerCoors," said Peavy. "And although I was fortunate enough to make a good wage, my IAM job has provided so much more for my family in terms of not just wages but benefits, which means I can make sure my family is healthy and safe."
"We know the value of our union cards and I am so proud to come from MillerCoors and witness my brothers and sisters standing strong to make sure that we remain 100 percent union in Albany," said Eben Barnett who spent 16 years at the brewery before he became an organizer for IAM District 131. "Because of the brave Machinists that came before me and made sure our voice was recognized in that shop over the years, I have a job today that allows me the honor of bringing new members into the IAM. That's the American dream."
When you think of the MillerCoors brands, it's hard not to remember their TV advertisements from over the years. Everything from It's Miller Time! to This is Our Beer, usually accompanied by pictures of hard-working men and women enjoying a brew. For the Machinists, that's true life. So the next time you crack open a can or pop a top, remember to give a quick "Cheers" to the IAM members making it happen.
#ThisIsWhyIAMUnion, #IAMStrongintheST
The post Union Strong at MillerCoors appeared first on IAMAW.
Source:: iMail