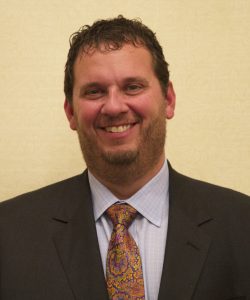 IAM International President Bob Martinez has announced the appointment of IAM District 90 Directing Business Representative Tony Wickersham to the position of Midwest Territory Special Representative.
"On behalf of the Midwest Territory members and staff, I'd like to congratulate Tony on his appointment and welcome him to the Midwest Territory staff," said IAM General Vice President Philip J. Gruber. "As a longtime labor activist and Directing Business Representative, Tony has shown time and time again his unwavering dedication to the working families of Indiana. Tony brings a fresh perspective and new and innovative ideas to the Territory. We welcome his skills and talent and look forward to his continued service of the IAM membership."
Wickersham initiated into IAM Local 2069, District 90 in 1996 while working in assembly at Schneider Electric in Peru, Indiana. While working at Schneider, Wickersham served as Union Steward, Chief Steward, Bargaining and Grievance Committeeman, as well as District and State Council Delegate. He was also a Local 2069 Trustee and Secretary-Treasurer, and Delegate to the 2004, 2012 and 2016 IAM Conventions. In 2006, Wickersham was elected District 90 Secretary-Treasurer. He also served as Secretary-Treasurer and is currently President of the Indiana State Council of Machinists.
In 2007, Wickersham was elected District 90 Business Representative and in 2010 as Assistant Directing Business Representative. He was appointed Directing Business Representative of District 90 in 2015. He was also asked to serve as Vice President of the Indiana State AFL-CIO.
Wickersham currently holds a Bachelor of Science degree in Business Management and Masters in Business Administration from the University of Phoenix.
His appointment is effective July 1, 2017.
The post Tony Wickersham Appointed Midwest Territory Special Representative appeared first on IAMAW.
Source:: iMail