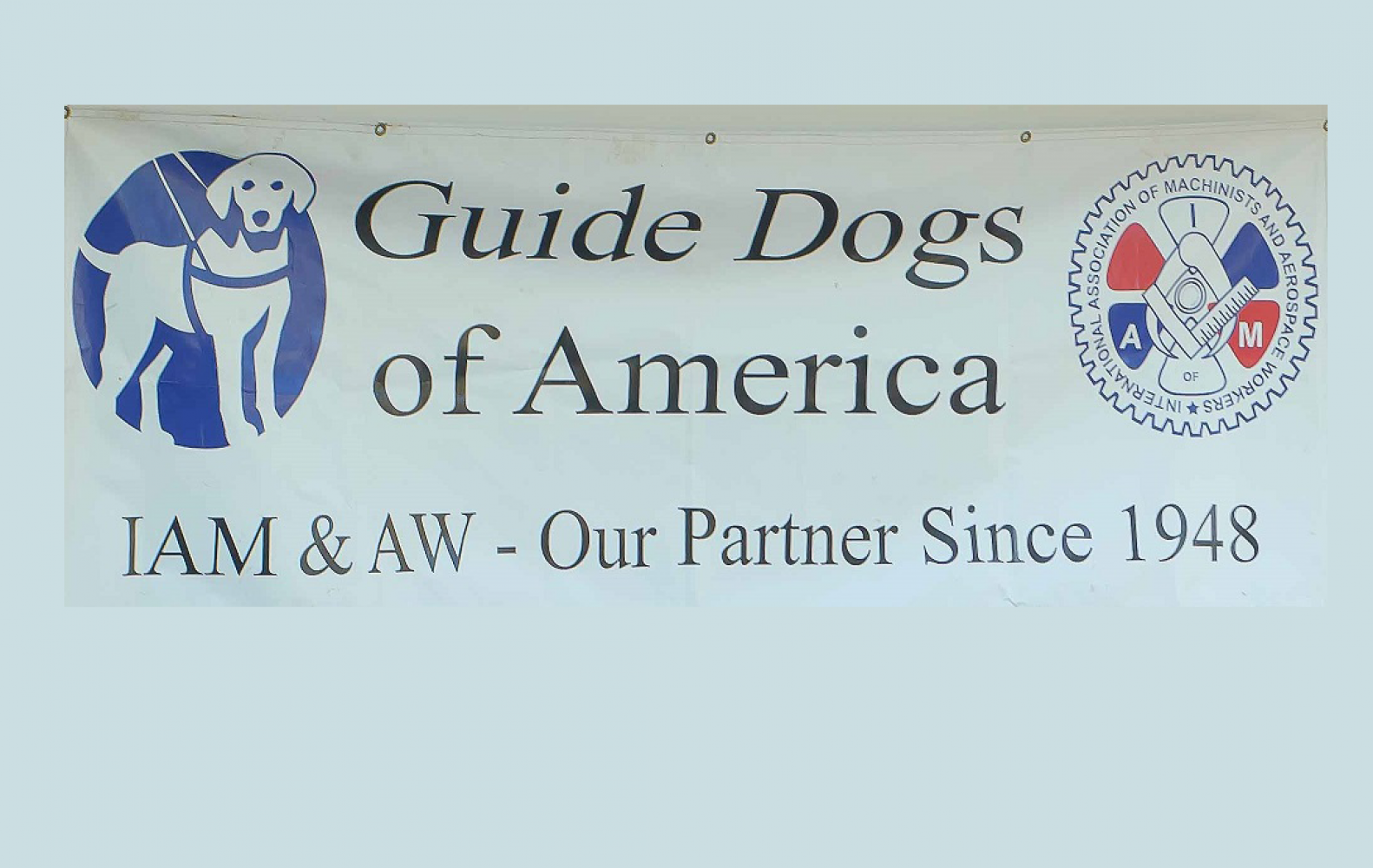 It was 1967 and the world looked very different than today. The Vietnam War was raging. O.J. Simpson was having a stellar year as a running back at USC. Elvis Presley married Priscilla in Las Vegas. The world's first human heart transplant was performed.
And in our own backyard, IAM Local Lodge 2297 in North Carolina was chartered, never realizing that it too would make the history books. That's what brought IAM's Southern Territory General Vice President Mark A. Blondin to this part of the country to help mark this momentous occasion.
"It was an honor to be a part of celebrating this milestone in Local Lodge 2297's history. And we did that in a very Machinist way," said Blondin. "During the day, I met members on the shop floor at Spirit AeroSystems in Kinston to find out what's working and what's not. The evening gave me some one-on-one opportunities with Machinists from all walks of life to listen and learn about working issues in North Carolina. I'm very impressed that in a Right to Work state, 2297 continues to out-organize other larger locals and has been very successful in bringing in federal sector workers to the IAM. Today is what I call the perfect Machinists Memorial to a Lodge that deserves the credit."
And the celebration continued the next day when the local lodge helped to raise thousands for the Guide Dogs of America in a charity golf tournament. But that's all public knowledge. What many don't know is that Local Lodge 2297 has a secret. With only about 400 members, it has literally changed the course of history for federal workers, without much fanfare.
"You could not have asked any local to do any better than what they have done in their 50-year history. Not only in the defense of our members but in defense of our Nation. They have managed to not only maintain their numbers but grow through internal organized. But it's the behind the scenes work they've done, that not many know about, which really makes me proud," said Joe Greaser, Southern Territory Grand Lodge Representative and honored to call Local 2297 home.
Like The Little Engine That Could, this local used its power to help stop outsourcing of federal contracts, preserving the livelihoods of our Members when it came to these government agreements. It's a fight that continues today and still stands on the foundation of the words lobbied at Congress by Local 2297 just a few years ago. As a member, steward, officer and now Directing Business Representative, Machinist Anthony Cruz has been a proud servant of this lodge for nearly 25 years. This is where his heart lives.
"We argued then, as we will in the future, that the majority of our Members have worn the uniform of the U.S. Military, and that as Federal Employees, our commitment to 'Supporting the Warfighter' is personal," explains Cruz. "Many of us have children and grandchildren who now wear the uniform. We take equal pride in being Union and being Patriots. In our Lodge, both are inseparable. Our strength lies in the fact that the IAM will always find a way to way to meet the mission. And for that reason, and many more, our Union Patriots should be performing the work of our government contracts."
Cruz beams when talking about these men and women and the job they've done, not just for North Carolina, but for workers everywhere. Even if most people aren't aware that Local Lodge 2297 has its back.
"Union, Country and Corps is a motto we have lived by for 50 years. As a new Generation of Local Lodge 2297 union members and former U.S. Military members take positions of leadership in our great union, we want them to know the legacy that has been forged over this half century. "Greater love hath no man but this." said Cruz passionately.
So Congratulations to 50 years Machinist Local Lodge 2297. You are the best example of what it means to be IAM!
#ThisIsWhyIAMUnion, #iamsouthernvoice
The post The Little Engine That Did appeared first on IAMAW.
Source:: iMail