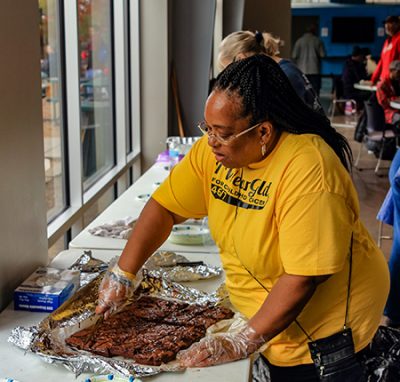 We've all been there. Those times in life when money is tight and you're not sure how you are going to make it through the month. Thankfully, most of us do survive, unscathed for the most part. But some do not and even worse, many end up losing everything, even their home. That's the sort of story that brings IAM Local Lodge 850 into Oklahoma City monthly to take care of those who need it the most.
"This is our home, our community, where Machinists live and work. It is our responsibility to take care of the place we call home, "said Local Lodge 850 President Justin Martin. "But more importantly, it's our privilege to be able to do so. We are part of the IAM Family. We have good Union jobs that allow us to look after each other. For the members of Lodge 850, this isn't a volunteer situation. This is who they are; their core beliefs being put into action."
Working with the Mayflower Congregational Church 363 Group and the Homeless Alliance, the Machinists spent a Saturday in November helping to hand out meals to more than 300 guests. A meal that consisted of yummy Sloppy Joes, sides, fruit and a little something sweet to end the meal. Also collected were clothing and personal items to distribute.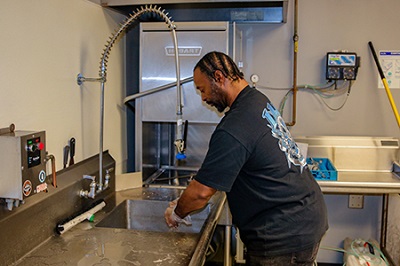 "I am so grateful to have come out of IAM Local Lodge 850 for many reasons but to watch what my Brothers and Sisters do for each other, and the community, month after month is just one more reason I will never stop telling the world I am DAMN PROUD to be Union!," said Ben Moody, Business Representative/Organizer of District Lodge 171.
Southern Territory General Vice President Mark A. Blondin just smiles when he hears news of how the IAM Family is making a difference in the South. "That's who we are. We call each other Brother and Sister and we help those who need it most. We look after each other and those around us. And we show our gratitude for our great jobs and the support we receive from each other. In my opinion, that's the true definition of the word Union," said Blondin.
The post The Definition of 'Union' appeared first on IAMAW.
Source:: iMail