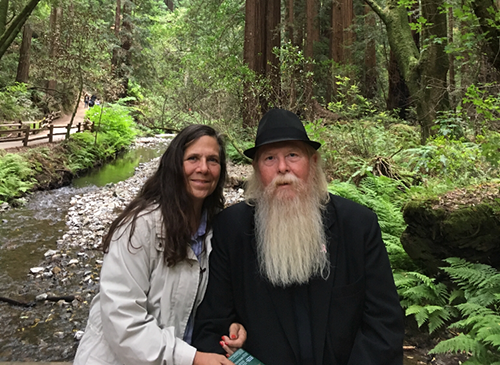 On May 27, 2018, labor lost one of its own as Billy Edward Stivers Sr. took his last breath in New Albany, Indiana after 63 years of life.
"The Machinists Union family lost a great leader, member and friend with the passing of Brother Stivers," said International President Bob Martinez. "He was a true journeyman who dedicated his life to helping others. He was always there for anyone who needed him, asking for nothing in return. Our thoughts and prayers are with Billy and all those who loved him."
"He was a union man, through and through," said IAM Southern Territory General Vice President Mark A. Blondin. "Billy spent nearly four decades of his life taking care of working men and women, fighting for their rights at the bargaining table and making sure their union contract offered them a better life. Without much fan fair or acclaim, Billy worked tirelessly for the men and women he represented and his legacy lives on through the workers he touched each and every year of his life."
Born on June 23, 1954 in Louisville, KY, Brother Stivers became an IAMAW Member in 1974 while employed at C. Lee Cook and Cook Airtomic. For 43 years, he called Local Lodge 681 home and during that time served in many leadership roles such as Committeeman, Shop Steward, Delegate to the CLC, Organizer, Business Representative, President and eventually Directing Business Representative District Lodge 27 where he found himself at the end of his career. In addition to his love for the labor movement, he was an avid fan of the Louisville Cardinals, horseracing, true country music and classic cars. He was a devoted husband, father and grandfather and will be missed by many.
"He was someone I respected and looked to as a mentor," said Southern Territory Grand Lodge Representative Ramon Garcia upon hearing of his death. "Just a damn good union man."
Southern Territory Grand Lodge Representative Tim Wright knows that his passing is a great loss for workers in District 27. Whether they knew it or not, they always had an unrelenting defender of workers' rights in their corner. "Billy played his cards close to the vest. He didn't tell you everything at once, but when he had something to say, it was worth listening," said Wright.
All are invited to join family and friends on Saturday, June 2, 2018 from noon – 3:00 pm at the Newcomer Cremations, Funerals & Receptions located at 3309 Ballard Lane, New Albany, Indiana. A Memorial Service for Brother Stivers will follow.
Contributions in Billy's memory may be made to Camp Quality Kentuckiana, an organization specializing in helping kids with cancer.
Camp Quality Kentuckiana
P.O. Box 35474
Louisville, KY 40232
More detailed information available at: http://www.newcomerkentuckiana.com/Obituary/158804/Billy-Stivers,-Sr/Louisville-Kentucky
Brother Stivers will always be remembered as a great union man, friend and Brother and will be missed by all who knew him.
The post Remembering Brother Billy Stivers appeared first on IAMAW.
Source:: iMail