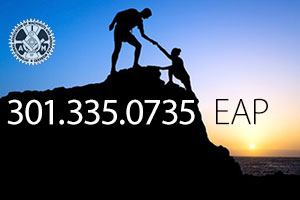 At times, trying to make it through life with just everyday stressors is tough. Add substance abuse, depression, addiction or mental illness and it can be downright unbearable.
The IAM understands that in order for members to be able to perform their jobs at the highest possible level, they must be happy, have a clear mind and be free from outside distractions.
The IAM's Member and Employee Assistance Programs (MAP/EAP) assist workers and their families through prevention, intervention, assessment, directed care and follow-up services for problems that adversely impact workers' lives.
If you are an IAM member, staff or family member who is struggling with drug, alcohol, mental or emotional issues, you can receive CONFIDENTIAL help by calling 301-335-0735 or emailing .
The post Need Help? The IAM Member and Employee Assistance Program is a Phone Call Away appeared first on IAMAW.
Source:: iMail