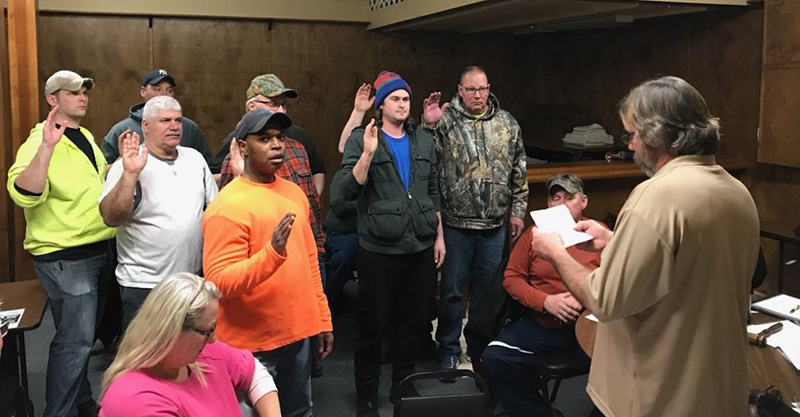 Members of IAM Local 2401 recently ratified their first contract with InTomes Technical Services in Springville, NY. The group of skilled workers voted to join the IAM in December 2017.
The four-year agreement with came after the bargaining unit unanimously rejected the company's previous offer and authorized a strike. The agreement secured legally-binding language for the members including raises and a generous bereavement package.
"The Bargaining Committee all did a tremendous job throughout the process," said District 65 Assistant Directing Business Representative Peter Cooney. "From proposal preparation all the way to the end of the negotiation process, they all worked together seamlessly, as if they were seasoned negotiators."
"I am very proud of the work the committee was able to do here," said Eastern Territory Jimmy Conigliaro Sr. "This membership stood up to the company and demanded a fair and equitable first contract. With a solid first contract as their foundation, I am excited to see what the future holds for them. They're a great addition to the IAM and we are lucky to have them."
The post Members at InTomes Ratify First Contract appeared first on IAMAW.
Source:: iMail