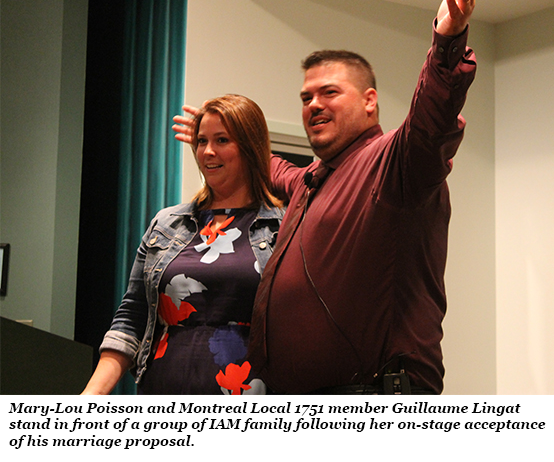 A unique proposal was introduced this August during a week of French leadership classes at the William W. Winpisinger Education and Technology Center in Hollywood, MD.
Following dinner one evening, participants from French Advanced Leadership and French Leadership II were invited to the center's theater for a special presentation.
Montreal Local 1751 class member Guillaume Lingat then requested his girlfriend Mary-Lou Poisson to join him on stage so he could ask her a very important question.
Watch a short video of Lingat and Poisson
In front of a packed room of IAM family and friends, the visibly touched Poisson accepted his marriage proposal and the theater erupted with applause for the couple.
The post Love in the Air at the Winpisinger Center appeared first on IAMAW.
Source:: iMail