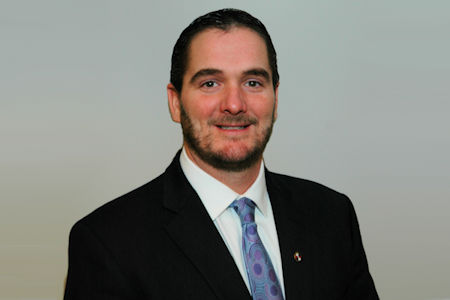 IAM International President Bob Martinez has announced the appointment of IAM Mechanics Local 701 Business Representative and Organizer Bill LePinske to the position of Midwest Territory Special Representative.
"On behalf of the Midwest Territory members and staff, I'd like to congratulate Bill LePinske on his appointment and welcome him to the Midwest Territory staff," said General Vice President Philip J. Gruber. "LePinske, a longtime IAM member, has been instrumental in organizing and servicing our members in the automotive and trucking industry throughout the Chicago area for many years. He brings a wealth of knowledge and experience to the Territory and we look forward to working with him to grow our great union."
LePinske initiated into IAM Mechanics Local 701, Carol Stream, IL in 2001 when he helped organize the Joliet Dodge shop where he was working. He served as Shop Steward before being appointed to the position of organizer in 2011, and then to the position of Business Representative in May 2014. LePinske has also served as a delegate to the 2012 and 2016 IAM Grand Lodge Conventions, the Illinois State Council of Machinists and the Chicago Federation of Labor.
His appointment is effective April 1.
The post LePinske Appointed Midwest Territory Special Representative appeared first on IAMAW.
Source:: iMail