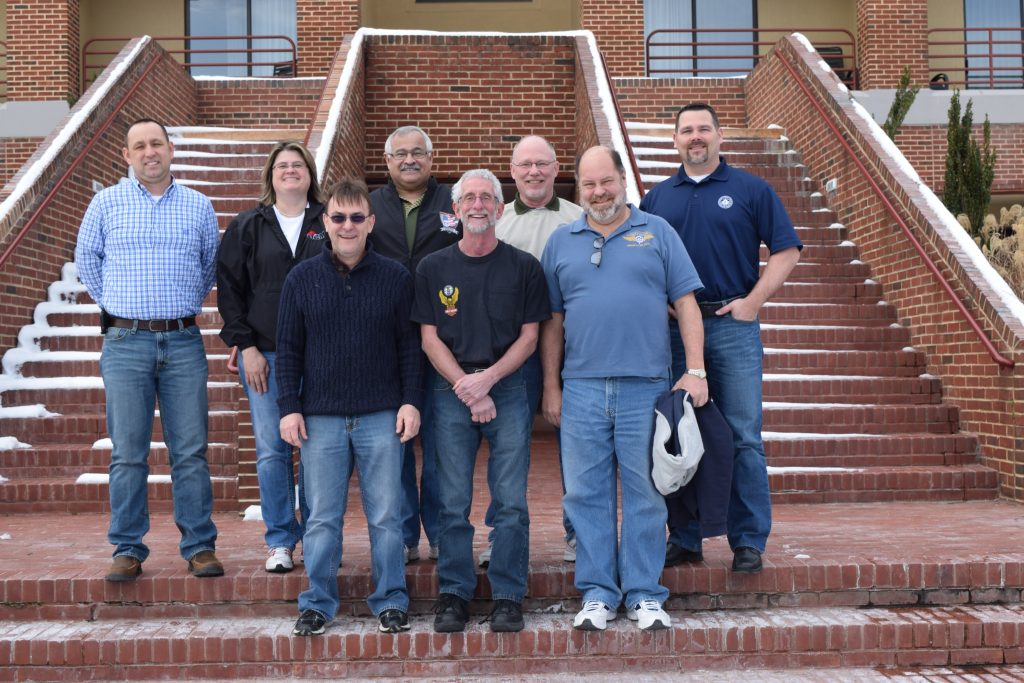 IAM Local 778 Bargaining Committee members employed at Honeywell in Kansas City, MO completed the Negotiation Prep class at the William W. Winpisinger Education and Technology Center in Hollywood, MD. Front row from left: David Latta, Crafts; John Capriotti, Steward and Kert Maul, Steward. Back row from left: Landon Miner, Shop Committeeman; Lisa Hammond, Steward; Leo Berroteran, Business Representative; Joe Capra, Directing Business Representative and Jayson Daugherty, Shop Committeeman.
IAM Local 778 Negotiating Committee members are gearing up for upcoming negotiations with Honeywell in Kansas City, MO. The committee recently completed the Negotiating Preparation for Bargaining Committees Program at the William W. Winpisinger Education and Technology Center in Hollywood, MD.
"Negotiation Prep is one of our union's top resources for committees preparing for negotiations," said the IAM Local 778 bargaining committee in a joint statement. "The program provided our team with training and new resources needed to bring a fair and equitable contract to our membership. Our committee has never been more prepared.
"We have the skills and insight we need to give a voice and build solidarity within our bargaining unit."
The week-long class included training in drafting contract language, presenting proposals, analyzing the company's strengths and weaknesses and identifying a broad array of potential tactics. The training culminated to an all-too-real mock negotiation, using real issues the committee will bring and face at the table, with WWW staff playing the part of company negotiators.
"I want to thank the instructors at the Winpisinger Center, along with the other IAM departments and IAM Midwest Territory staff, who helped in our preparations," said Local 778 Directing Business Representative Joe Capra. "The Honeywell bargaining committee worked hard day and night at the Winpisinger Center to learn the new skills and tools needed for addressing all issues and concerns prior to, during and after the negotiating process. We are looking forward to a successful and productive negotiation for our membership."
The bargaining committee will be negotiating on behalf of more than 800 IAM members employed at Honeywell, a federally-owned facility that manufactures non-nuclear components for nuclear weapons. The current contract expires November 19, 2017.
The post Kansas City Local 778 Honeywell Members Attend Negotiation Prep at WWW appeared first on IAMAW.
Source:: iMail