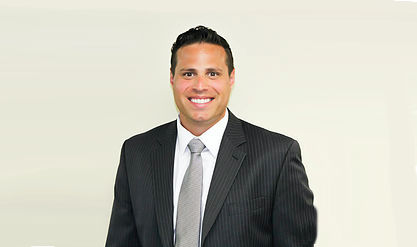 International President Bob Martinez announced the appointment of Grand Lodge Special Representative Jim Conigliaro, Jr. to the position of Chief of Staff for the Eastern Territory. The appointment was effective April 1, following the retirement of James Smith.
"We are very fortunate to have someone with Jim's experience, education and drive in this position," said Martinez. "He is a great asset to the Eastern Territory and the entire IAM."
Conigliaro is a labor lawyer who, previous to becoming a Grand Lodge Special Representative, served in a dual role as Assistant Directing Business Representative (ADBR) and General Counsel for District 15, representing over 19,000 active and retired members throughout the northeast.
As General Counsel, Conigliaro represented the union in traditional labor and management relations, collective bargaining, grievance mediation/arbitration and related court litigation. As ADBR, he represented thousands of machinists and black-car drivers through organizing, collective bargaining, and political and social campaigns.
In 2015, he joined the Executive Board for the AFL-CIO's New York City Central Labor Council and was appointed by Gov. Cuomo to sit on the Board of Directors of the Black Car Workers' Compensation Fund.
In 2016, Conigliaro founded the Independent Drivers Guild, an organization created in response to the pleas of For-Hire-Vehicle drivers and 20 years of various organizing strategies utilized by the Machinists in the New York City black car industry.
The post IAM Welcomes New Eastern Territory Chief of Staff appeared first on IAMAW.
Source:: iMail