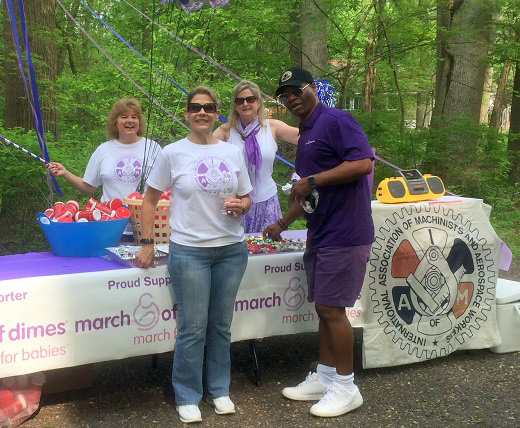 IAM Grand Lodge employees and families once again donated and volunteered their time to support the March of Dimes by raising over $6,900 this year. This is the 16th year the union has sponsored the charity and has raised more than $80,000 to date.
Volunteers held chili lunches, bake sales, participated in Blue Jeans for Babies Fridays, 50/50 sales and signed up to March for Babies.
The IAM hosted a spirit station to support participants in the walk/run at Watkins Regional Park in Upper Marlboro, MD on Saturday, April 28.
WATCH: Why We Walk
The March of Dimes is a foundation focused on preventing birth defects and infant mortality. It raises money to assist families in need of a lifeline for babies in neonatal intensive care units (NICU), connecting them with the critical treatments and care they need.
The post IAM Headquarters Raises Nearly $7K for March of Dimes appeared first on IAMAW.
Source:: iMail