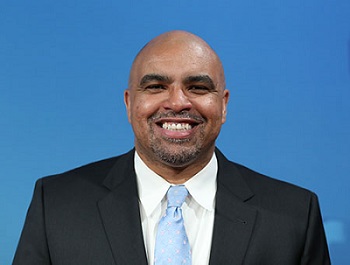 IAM International President announced the appointment of DeLane Adams as a Headquarters Communications Representative effective April 1, 2017.
"DeLane Adams brings with him a great deal of experience in the cause of communicating for working people," said Martinez. "He also brings a valuable legislative and political background. We are fortunate to add his talents to the IAM communications team."
Adams comes to the IAM from the National AFL-CIO, where he worked as the Field Communications Coordinator for its southern region, which includes 13 states. He previously worked with the Georgia AFL-CIO as its communications director, and as the Legislative Director for Citizen Action/Illinois in Chicago.
He has more than two decades of experience, working throughout the country in local and national political campaigns and in county government. Adams received his bachelor's degree from Florida A&M University and graduated from Bartlett High School in Anchorage, Alaska.
The post I.P. Martinez Announces Adams as Headquarters Communications Representative appeared first on IAMAW.
Source:: iMail