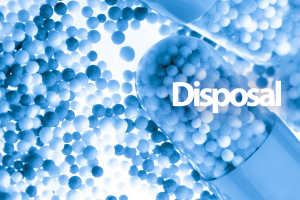 What do you do with expired and unused prescription medications? On Saturday, April 29, individuals can bring their medications to special collection locations throughout the country.
The National Take-Back Day initiative is being coordinated by the Drug Enforcement Administration. The website offers a search tool to find drop off locations near you.
This initiative provides a convenient and responsible means of disposing of prescription drugs while educating the general public about the potential for abuse of medications.
Last October, IAM members participated in this important initiative to help remove 731,269 pounds of unused medication from homes across the U.S.
The IAM Employee Assistance Program is here to help members and their families struggling with substance abuse disorders. Free resources are available, for confidential assistance please call 301-335-0735.
Additional information including prevention efforts can be found at www.dea.gov.
The post Clean Out Your Prescription Cabinet the Safe Way on Saturday appeared first on IAMAW.
Source:: iMail